User:Jet
From EEWiki
I'm Jet. I'm one of the many people who is familiar of Everybody Edits.
I'm a Wiki Moderator - I work on keeping wiki articles clean, updated, and quality.
Contributions
Graphics
I worked on graphics for a few years, and made a lot of them in my graphics dump topic.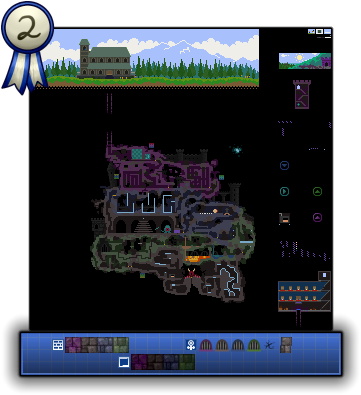 I placed 2nd in the Design Contest back in 2017. As a result of this, the blocks I made may have a chance of being added to the game! I worked on the level for about a month with my friend, Tony111, who has also helped me make some of the graphics in my dump.
Items In-game
I helped the staff team with a few items in-game, those specifically being some badges and the Snowflake aura.

Wiki Articles
I've worked on revamping many of the articles on this site, the biggest of them being the homepage and all of the pages on the homepage labeled Important Content.
Other Info