Report Tool
From EEWiki
This page needs more or better sources. You can help the wiki by adding some.



You'll find most of your primary sources on the forums or blog.


The Report Tool is a tool used by the Moderation Team to view and manage in-game reports as well as access player information. It was created by Lrussell.
The Report Tool shows related information about reports, such as who made the report, whom the report is accusing, what world the report was made in. It can also be used to record moderator actions on users and ban them.[1]
Images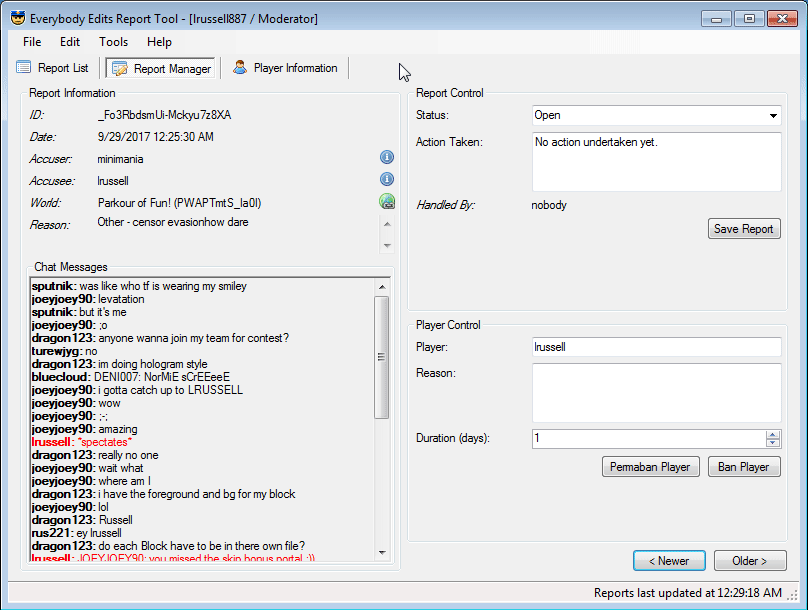 References