Builders Club
From EEWiki
This feature or item has been removed from the game since this article was first written.



There is most likely a feature that has replaced it, so try documenting that.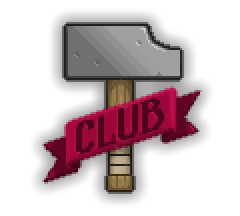 Builders Club, introduced on December 12, 2012, was a purchasable feature that gave users unlimited access to nearly every block. It was created to help new users who had almost no chance of getting all the blocks create worlds that were block-intensive. At the time of release, Builders Club replaced beta membership, but on February 6th, 2015 beta was revived and new beta members got a free 1-month trial of Builders Club.
Features
There were four packages, featuring a 1-month Builders Club, a 3-month Builders Club, a 6-month Builders Club, and a 12-month Builders Club. All packages included full, unlimited access to more than 450 blocks; though this didn't include contest prizes and the Diamond Block. The packages bought gave the user more worlds depending on which package it was. Builders Club members had no limits on how many limited blocks they could use, excluding the trophy. Builders Club had access to all classical items, and an exclusive animated god aura. A banner with the Builders Club symbol on it was added to the player's magic class shield. In the user's profile used to be a member number which indicated how long they have been in Builders Club. Since Builders Club originally replaced Beta, Builders Club users had beta blocks. Builders Club members also received two exclusive items in the game, the builders club doors and gates.
List of Worlds Given with Builders Club
| | | | |
| --- | --- | --- | --- |
| | | | |
| 1 Month Club - $4/40 Gems | 3 Month Club - $10/100 Gems | 6 Month Club - $18/180 Gems | 12 Month Club - $32/320 Gems |
| 1x Wide World | 1x Wide World | 1x Wide World | 1x Wide World |
| | 1x Tall World | 1x Tall World | 1x Tall World |
| | | 1x Massive World | 1x Massive World |
| | | | 1x Great World |
Reception
The Builders Club has been heavily criticized, mainly because it was rather expensive and it's sole purpose was to make money for the game. Also, when it was released, Beta membership, which was popular to the fanbase at the time, was removed. The majority of players who had purchased all of their items, specifically with Gems, were disappointed in Builder's Club because it gave all blocks, infinite items, which includes coin doors, purple switch blocks, etc., as well as the six original beta smileys and all items in the Classic Tab. Signs were exclusive to BC members and not available in the shop, which was a disappointment to many players across the game, moreover to the ones who were hoping to have signs added to the game. After a couple of months, the signs were added to the shop. On 7/2/2015 (the big update) beta access has returned at the cost of 75 gems.
On 10/2/2016, the Builders Club service was terminated and replaced with another type of subscription, Gold Membership. All former members of the Builders Club were given a free trial of Gold Membership to compensate.
References